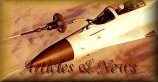 Articles and News Stay up to date with the latest happenings and expand your knowledge with the worth reading articles.

Photo Galleries Find the most awesome photographs of fighter-planes.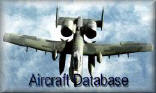 Aircraft Database Technical and development data on various planes

Aerospace Forum: Your online community. Join in and participate in the on going discussions, debates, polls etc. You will be required to register a account in case you are not already registered with ezboard.

Iron-Eagles Military Aviation Collectors: This section is completely dedicated to the die hard aviation buffs who are looking for Books Movies Posters and stuff related JUST to Aviation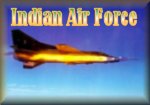 Indian Air Force: This section is dedicated to Indian Air Force. A documented History of the IAF has been added. Further updates to be made later.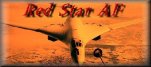 Red Star AF: The Complete Site dedicated to the Russian Air Force: Past present and future. An awesome reference for those researching on the RusAF.

Stealth Technology: How and Why
Covers Plasma Stealth also

Chinese Air Force (PLAAF)A small section dedicated to the PLAAF. In depth details yet to be added.

EM-Weapons An unusual section on the mystical Electro-Magnetic weapons. I can't say whether Goldeneye exists but this is surely worth checking out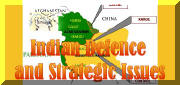 Indian Defence and Strategic Issues: As the name suggests. It covers some articles about Indian Defense projects and Kashmir Issues.

Writers Section: Fiction, Reality, Article, whatever you want to contribute, just place it here.
All time favorite references and sections:
Coming up on this site:
| | |
| --- | --- |
| | Israeli Air Force: Special Section |
| | New Russian Fighters: those left out! |
Site News
Hello visitors, a warm welcome to you. Here are a few things lately added into the site:
| | |
| --- | --- |
| | Created three new sections, Indian Defence and Strategic Issues, Indian Air Force, and Writers Section. |
| | Added a new article in the EM Weapons section. |
| | Added a detailed article on Mil Helicopters (edited by Aseem Kulkarni specially for this site) |
| | Added article on the Electromagnetic Mind Control weapons. Check out the EM-Weapons Section. |
| | |
| | Added article on the S-37 Berkut. |
| | Added articles in the articles section |
Iron-Eagles Administrator (webmaster@ironeagles.zzn.com)
Search Iron-Eagles (Searches only this site)